Car Key Copy Detroit specializes in mobile car key replacement. No matter where you are or the situation that you are in we can make a replacement car key for you on site.
With a fully mobile locksmith shop we are able to preform car key repairs, car key programming, and car key copies.
We know that you have a busy life and schedule and that's why we are available 7 days a week and 24 hours a day.
Call us while you are at work to have everything done and taken care of by your lunch hour. Or if you work days we are available to come to your home after work and make replacement car keys then too.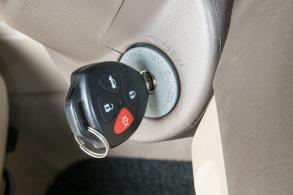 Not many people see what the possible reason to have a car key repaired is. This can actually be very helpful. If you have broken your key off in the lock we can extract the key and do a car key repair to rejoin it.
It's much easier to make a car key replacement from the broken key then it is to have to mold the lock and make a new key.
If you have a key fob, transponder keys, keyless entry systems, or any other high security locks on your car we can also do car key programming for these kinds of keys too.
We are able to work on any make or model of car. We also offer full lock changes including the ignition, glove box, and trunk locks as well as being able to open or fix any of the above locks.
So if you need quick, helpful, professional, budget friendly locksmith services call Car Key Copy Detroit at 313-437-1784 today to pick a time and a place for us to come out and make sure that every thing is in working order for you.